Social Media & Search Engine Optimisation
In addition to taking your instructions, our web marketing team make sure your campaign is planned in accordance with your business goals, the potential business available, and your target audience. To ensure the best return on your investment.
Social Media Optimisation
It is becoming common knowledge that Social Media opportunities can drive sales to a company and traffic to their website.

What is often little known, is the way Media such as Facebook, Twitter and Community sites can work in tandem with a website to drive up it's natural search engine placement. Especially with Google.

Our services can be found here:
Facebook Twitter Social Media Development Services


Search Engine Optimisation
New Site
If you are using our services on a totally new website you are covered. We will include social and search engine tactics in line with your needs and budget. All sites are superbly search friendly.

Current Site
However if we are moving content from an old site or you want a current site retro fitted we have a wide selection of services to make improvements. On some sites they can be result changing, subject to the problems that exist. This includes 301 redirects and other manual ways to move smoothly to a new site. To reduce the impact that such efforts are not sure to maintain your search engine position (status).

We can offer bespoke, by the hour services, some are mentioned in a table below. We also have a range of off the shelf SEO options here:
Search Engine Optimisation Packages
Our ethos is to help our clients where they need us most, i.e. on specialist skilled SEO services. Many search engine chores, however, can be dealt with by a client in-house.
A basic "Google Ads" campaign, for instance, can be managed with the assistance of the following help documents. Google Ads Overview Here. Google Ads Full Guide Here. Alternatively we can assist on 0845 345 2572 or via an email here.
Prices exclude VAT
Add Ons (can offered alone)
| | |
| --- | --- |
| Service | Price |
| Keyword analysis consultation | £50 per hour |
| Affiliate link (popularity) campaign | £50 per hour |
| Customer and business process analysis | £50 per hour |
| Google ads services | £50 per hour |
For the taking
Few industries are taking advantage of web opportunities, be the first in yours and get an advantage.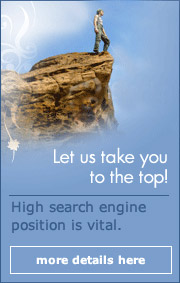 We can combine our Web departments "manage your own site" Content Management System with other parts of your business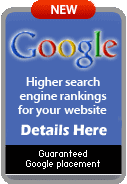 SEO Examples