Enfield Blaze Allstar Cheerleaders
The Brief :
Enfield Blaze needed a supporter to help them promote their cheerleaders club online.
Our Enfield web designers, graphic design team and parent company, 'eMBgroup', were looking for local community projects to support and were pleased to help. We developed a new site using our in-house built content management system.
The dedicated team at Enfield Blaze have really shined, with young and less young adding really interesting content. The site changes often and it has become a focus for their community, and is visited by other cheerleaders worldwide. Book or support Enfield Blaze here.
As a London web and graphic company, we are keen to work with other worthwhile companies around Enfield, Southgate and North London. Especially as we now have a low cost web site maker or ' baby CMS' called www.BusinessSiteMaker.com. Please contact us here
Website: www.EnfieldBlaze.co.uk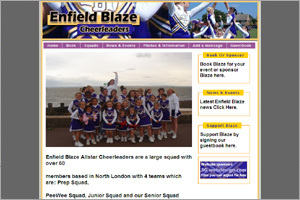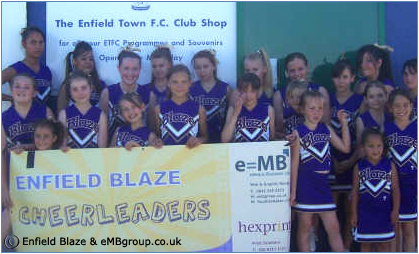 Enfield Blaze Allstar Cheerleaders at Enfield Town FC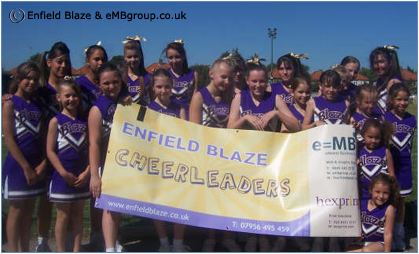 Enfield Blaze Allstar Cheerleaders at Enfield Town FC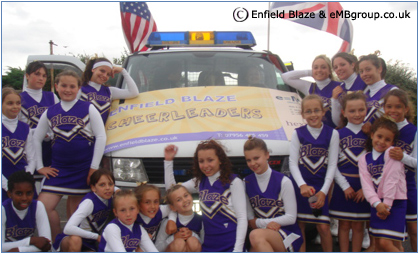 Enfield Blaze Allstar Cheerleaders at Southend Carnival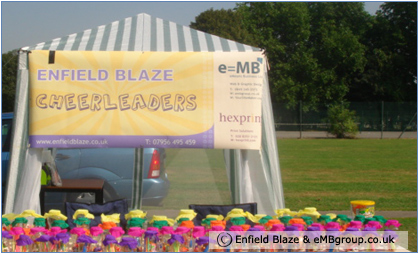 Enfield Blaze Allstar Cheerleaders at Enfield Carnival