Social Media Optimisation Options
Many clients are building a presence with social media, such a Facebook and Twitter. But few have the time to maintain their efforts or to keep up with the changing opportunities. Both on the web and mobile devices.

Our marketing experience and skills also provides us with the knowledge to leverage these new media channels to their maximum.

Bringing the best return on investment and leaving you clients to concentrate on their businesses.
Boring Brands
Your service or product may be sexy... selling the latest new gadget or you are operating in a fast moving industry. But what about historically boring industries such as insurance, other services we buy and forget or products we need, rather than desire?

Many clients cannot imagine what to say about their business to attract attention and keep potential customers and clients engaged.

We can.

It could be interesting or quirky, as shown by the blender firm who webcast the blending of unusual items. Such an iPhone, on the day if it's release!

We offer assistance by the hour, for almost any budget. Either to fire off ideas that a client can complete or to undertake the whole campaign on their behalf.


Social Media Packages
We can listen to your needs and learn about your business, before suggesting a package that will ensure you achieve the greatest benefit from your spend.

This can be a short or long term effort, within a budget, with the ultimate goal of earning revenue to drive future efforts and profit.

Some of the services we can offer:
Add your Social Media channels (Facebook etc)
Train you how to run them
Run them on your behalf
Build sources of traffic for your campaign
Suggest proactive media to generate interest (videos/ads)
Create the media via our graphic, animation and film staff
Suggest new ideas and emerging technology for opportunities (Geo Social media)
Tie your Social Media efforts with Search Engine Optimisation and Paid Advertising efforts (offline and online)
Review results and monitor your competitors for ideas.
What ever your businesses size, or it's stage of development, we can offer the advice and expertise to ensure you are maximising on the opportunities open to your business.
Why not give us a call on 0845 345 2572 or get in touch via an email here.
For the taking
Few industries are taking advantage of web opportunities, be the first in yours and get an advantage.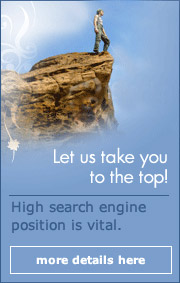 We can combine our Web departments "manage your own site" Content Management System with other parts of your business